Gender Equity Student Advisory Board
Be the change in your campus community while gaining experience in education administration and policy. Engage with your peers and help build a culture of respect. Members will advise the office on policy and prevention education efforts across campus.
Applications will open in January 2022. In the meantime connect with the members of the Gender Equity Student Advisory Board and learn how they are working to advance equity and prevention efforts on campus.
Meet the Gender Equity Student Advisory Board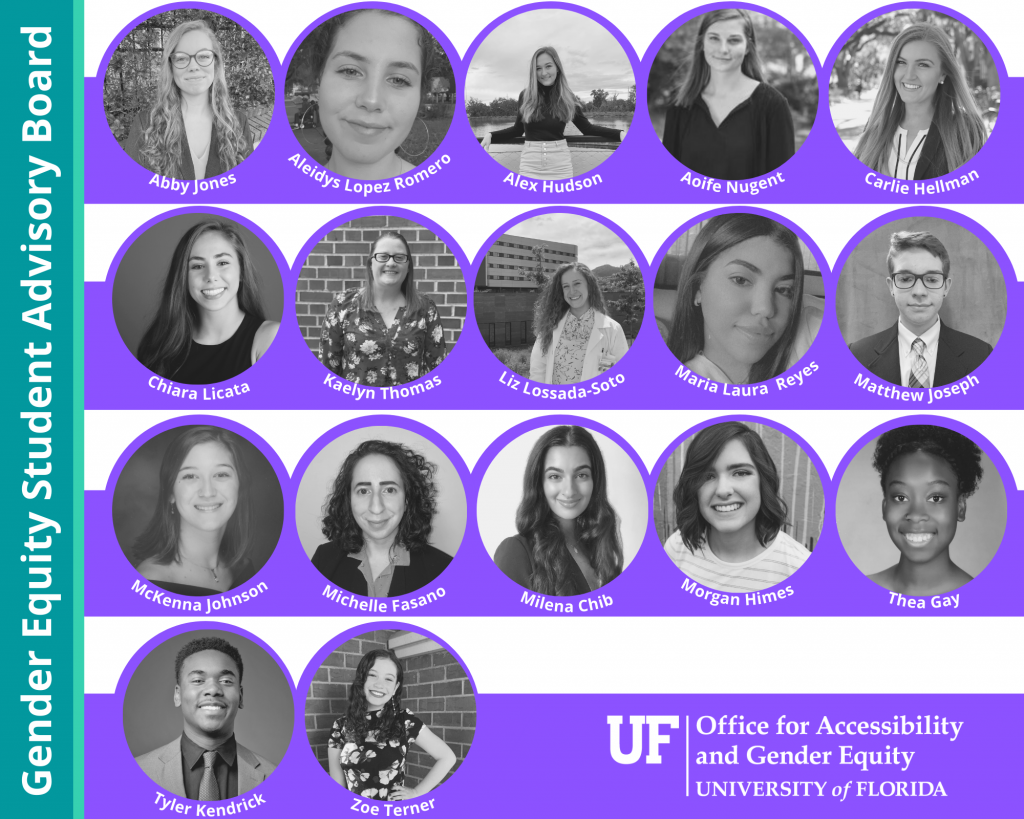 ---
Title IX – Student Advisor Program
The Student Advisor Program is an opportunity for students in the Levin College of Law to serve as Advisors and support persons for individuals going through the Title IX process. Be there for your fellow Gators and help ensure that they have proper representation in Title IX hearings.
Law students will receive pro bono credit for participation in the Program. You must be in your second or third year and commit to attending a training session at the beginning of each year/semester in which you serve as an Advisor.
If you have questions about this program connect with Jessica Baker, Engagement and Prevention Coordinator, at jcjess@ufl.edu for more information.
---
One Love UF
One Love at UF strives to end relationship abuse by educating young individuals about the differences between healthy and unhealthy relationship behaviors and empowering them to be leaders that drive change in their communities.
Click the link below to join our organization and participate in our workshops, tabling events, and social events to help spread the word on how to #LoveBetter ♡