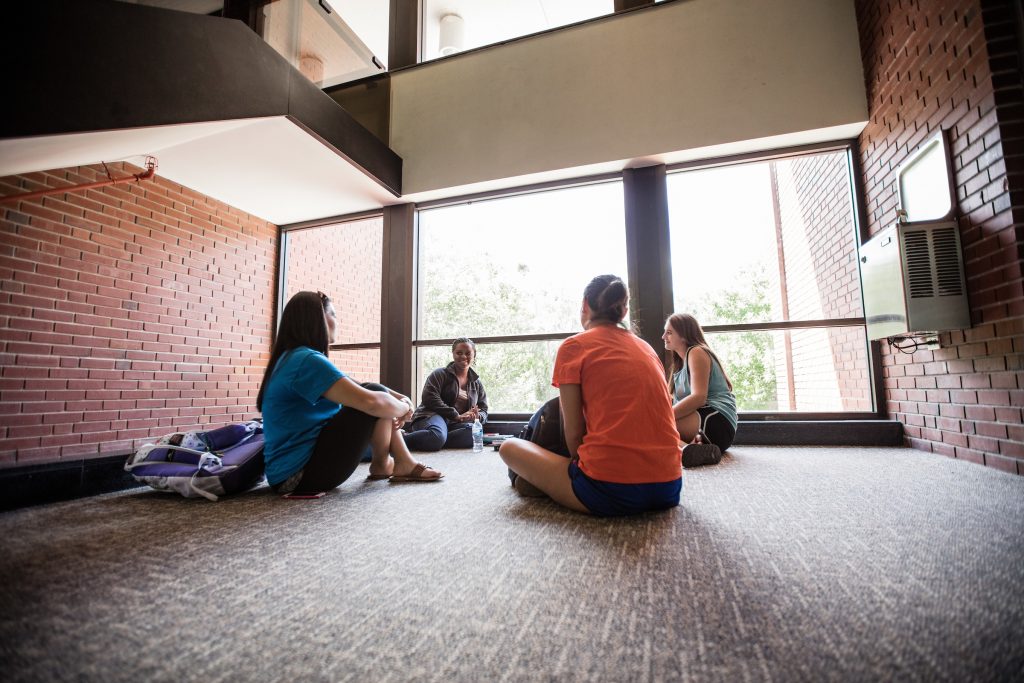 We Are Here for You
The Office for Accessibility and Gender Equity is committed to supporting our community members by connecting them to the vast network of support resources available.
---
If you've experienced any type of sexual assault
If you are in an immediate crisis call 9-1-1

Get to a safe place.
Call a friend, a family member, or someone you can trust and ask them to stay with you.
Even if you think that you do not have any physical injuries, it is highly recommended that you have a medical examination and discuss the possibility of sexually transmitted infections with a medical provider.
---
Get the uSafeUS App
Get access to quick-and-easy tools that help you quickly leave uncomfortable situations, and find guidance and support in the aftermath of sexual violence, relationship violence, or stalking.
---
Medical Assistance
Even if you have no apparent injuries after the assault, it is still recommended that you seek medical care. You may go to the Student Health Care Center or to any hospital or medical provider of your choosing.  Going to the hospital does not mean that you have to make a report to the police. That is your option. Please visit the pages below for further information about preserving evidence and medical assistance.
---
Making a Report
You have options when filing a report. If you wish, you can file a report through the UF Office for Accessibility and Gender Equity, with the police, or with both. If you prefer not to talk to either resource, you can reach out to an off campus resource as well. To learn more, visit our Reporting Options page below.
If you would prefer to speak to someone or require assistance in completing this form, you may contact the Office for Accessibility and Gender Equity directly.
---
Resources
There are many resources available to you, both on and off-campus below you will find a printable listing. Additional private and confidential resources can be found on the campus and community resources pages. As a reminder, confidential resources are not obligated to report information that is given to them allowing you or the person you know to evaluate their options in a non-pressure environment.
Sexual Misconduct Resources 2021
---
Supportive Measures
Even if you do not wish to pursue an investigation or file/sign a Formal Complaint, you still can access supportive measures to ensure that you can be in a safe and comfortable environment. To learn more, click the button below.
---
Domestic Violence Leave
Under Florida law, employers must provide employees up to 3 days of leave in a twelve-month period if the employee or a family or household member is a victim of domestic violence. The fiscal year of July 1 to June 30 will be considered the 12-month period. To learn more about how to use this leave and the confidentiality associated with taking it, visit the linked HR page below.